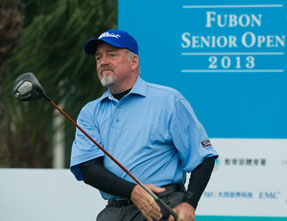 Brad Stormon, PGA
Certified Golf Instructer
Brad is an accomplished PGA professional, having participated in all aspects of the game. From playing on the PGA tour, to teaching top touring professionals on the PGA tour, and preparing juniors for college scholarships and National teams.
Brad grew up in Palm Springs, playing golf from an early age, and was taught by Claude Harmon, father of the world renowned instructor Butch Harmon. Brad has held positions such as Director of Golf and Head Professional as some of the top facilities in the Country.
Players looking to improve their games from Brad will be given a great opportunity to understand the game on a new and insightful level. He has a great understanding of swing mechanic fundamentals, and the ability and patience to work with all levels of Golfers from beginners to the most accomplished players.
Contact Info:
Brad Stormon
(951) 544-5881
stormongolf@pga.com or bstorman@aol.com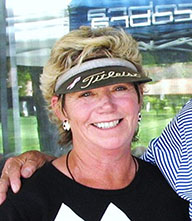 Kati Biszantz
LPGA Class A/Life Member, Former LPGA Tour Pro
Kati has been in the golf business at top facilities around the country from New York – Soaring Eagles GC, Ventura – Ojai Valley Inn, to Orange Co – Costa Mesa GC & La Mirada GC, Palm Springs – Cathedral Canyon CC, and been in Temecula since 1994 as Head Instructor at several facilities as well as on Staff at the Professional Golfers Career College for 10 years plus much more.
She was also an accomplished player as a Member of the LPGA Tour as well as Mini-Tour for 13 years.
She brings her vast experience to our facility where she teaches all levels and abilities – men, women, & juniors Tues-Sat. You can also follow her on Instagram!
Contact Info:
Kati Biszantz
(951) 775-5018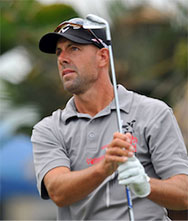 Eric Meichtry
Professional Golfer
Eric has won over 50 professional golf tournaments over the past 20 years on several national and regional tours. He has dominated the West Coast tours for many years and has played in over 400 professional events and was in the Official Golf Rankings in 2005. Some of the tours that he played included the NGA Hooters Tour, Golden State Tour, Gateway Tour, EGolf Tour, AG Spanos Tour and Pepsi Tour, also competed in one U.S. Open and some PGA and Web.com events. During his career he has won while competing with some of the best players on the PGA Tour including, Chad Campbell, Mark Wilson, Jason Gore, Brendan Steele, John Merrick, Chris Riley, Rickie Fowler and many others.
Coaching/Teaching
Throughout his career he has been fortunate to work with many talented coaches and players that has given him instruction and training on his complete game. Combined with his successful playing career, he has a very polished understanding of every aspect of the game and the power, motion, dynamics and physics of the golf swing. He teaches and develops the technical golf swing as well as course strategy. Eric specializes in…short game, long game, fairway metals, driver, putting, course strategy, the mind, equipment, juniors and professionals.
His technical philosophy is to have as few moving parts as possible. There is a different blueprint for every golf swing so no swing will be trained the same but will be on the same journey of building a solid foundation of a plane, the transition, the bottom and the exit. Once that has been mastered, the student will be able to learn how to move the golf ball different directions, trajectories and speeds so he/she can shoot lower scores and enjoy the game to their highest level.
Having a playing background and making changes to his own technical golf swing over the years, he has an understanding of the time it takes and challenges endured in the process of change.
Contact Info:
Eric Meichtry
(925) 787-7929
easgolfer@aol.com